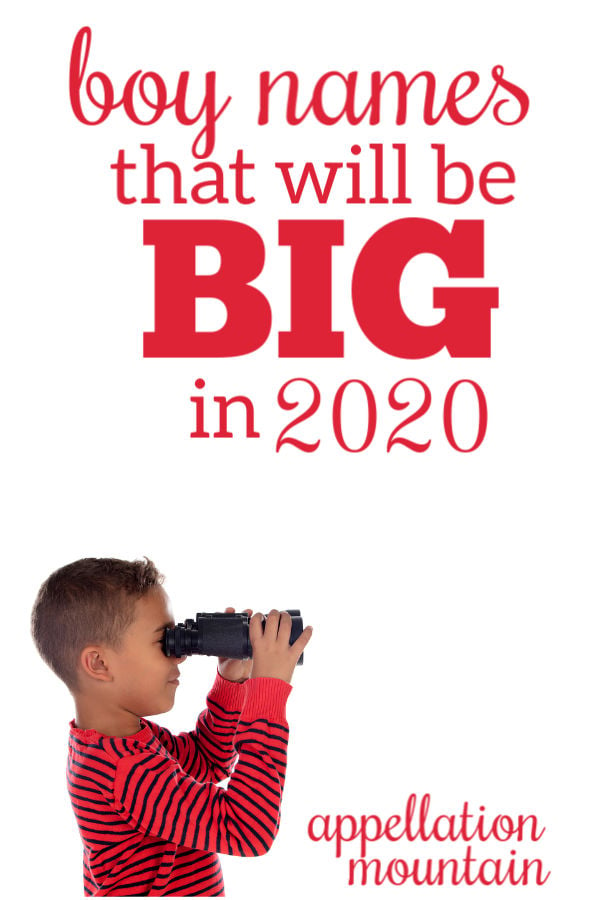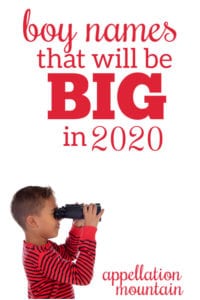 These are the boy names 2020: my picks for names that will wear well from January into December, and then across a lifetime.
Some of these are already white hot, soaring up the popularity charts. But if they're on this list, I think they still have plenty of room to rise. Others are still undiscovered – for now. A few of these might even seem too obvious, and yet – if a name's best year is ahead of it, then it should be listed with boy names 2020, right?
A handful of this list's entries qualify as vintage comebacks. Others are novel, even a little out-there by 2019 standards.
But names are ever-evolving, and I think some of these could be future Top 100 and even Top Ten picks … even if that sounds outlandish today.
ACE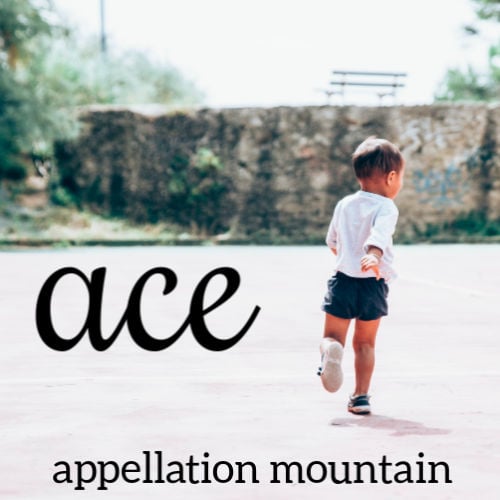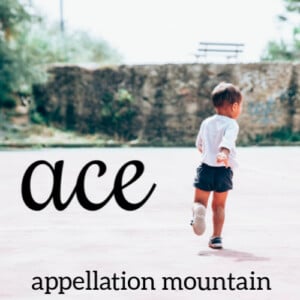 Current US popularity rank: #255
Ace feels a little bit nickname-y, more World War II flyboy than real child. But it's the appealing sound of Jace and Chase. It's been used as a name by rock stars and athletes. Factor in a handful of celebrity birth announcements featuring the name, and Ace could be ready for a very good 2020, indeed. It's already more than tripled in use since 2010. You might play it safe and put Asa on his birth certificate – but Ace is nearly twice as popular.
ARROW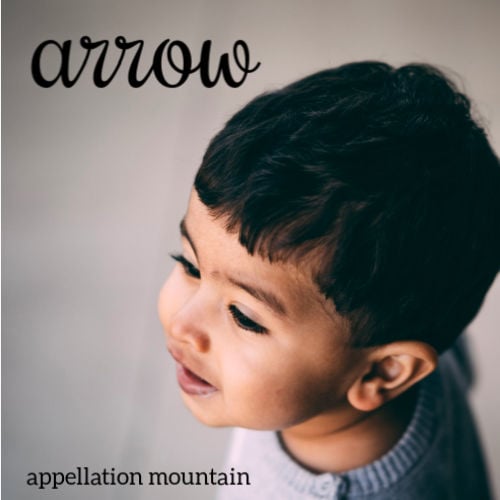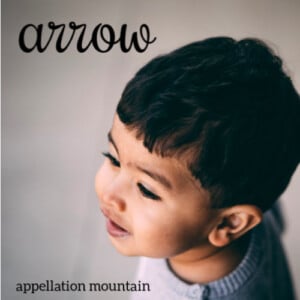 Current US popularity rank: unranked; 172 boys given the name in 2018
A little bit superhero, a little bit weaponry, with a dash of Cupid, there's a lot to consider when it comes to Arrow. It's lurked just outside the current US Top 1000 for the last year or so, and there's plenty of reason to think this name is about to find its target. Consider the upbeat 'o' ending. Plus, arrows fly straight and true, making this a near-virtue name, on top of all the pop culture references. It's rising for girls, but faster for boys.
ASHER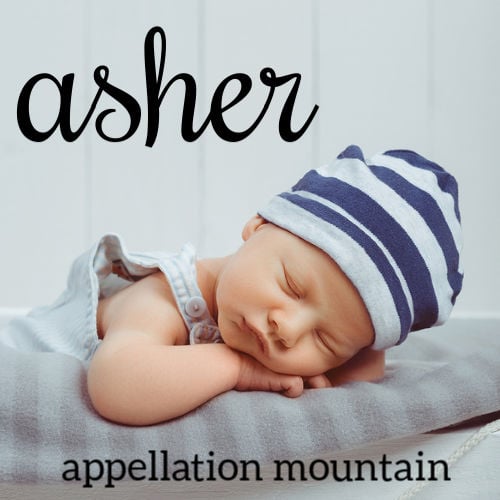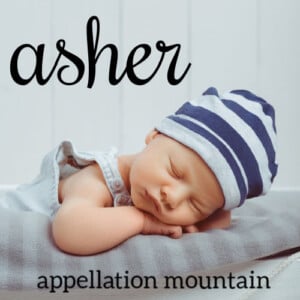 Current US popularity rank: #47
You might argue that Asher has already had a big year – more than one! And that's true. But Ashley spent much of the 1980s into the early 00s in the girls' Top Ten. Ashton followed, but didn't quite catch on. Asher, an Old Testament name, meaning happy, might be next. It's more than doubled in use since 2010. The first generation of Ashers is helping put the name in the spotlight, too, like Shazam star Asher Angel.
BEAR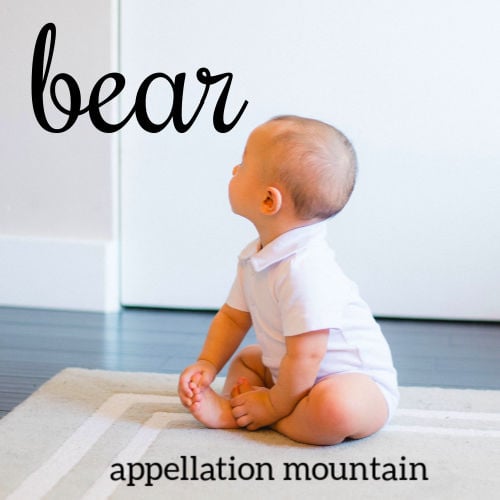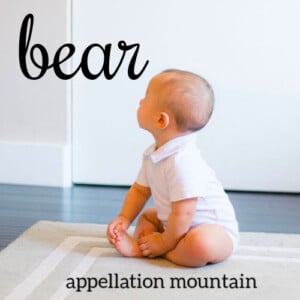 Current US popularity rank: unranked; 204 boys given the name in 2018
Fierce and cuddly Bear could have his day in the new year. After all, plenty of Theodores answer to Teddy. Legendary football coach Bear Bryant – born Paul – comes to mind. Plenty of celebs have welcomed boys named Bear in recent years, and it's following other animal names up the popularity charts, too. If Wren and Fox are options, why not this short, sweet, complete choice for a son?
BENEDICT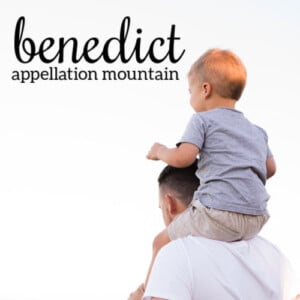 Current US popularity rank: #981
Benedict delivers a trifecta of reasons to shine in 2020. It shares nickname Ben with Top Ten Benjamin. The meaning – blessed – is sure to appeal. And then there's leading man Benedict Cumberbatch, known for racking up award nominations aplenty, and playing heroes from Sherlock to Doctor Strange. The children's book series The Mysterious Benedict Society and Shakespeare's Much Ado About Nothing add some literary gloss.
Read more about Benedict here.
BODEN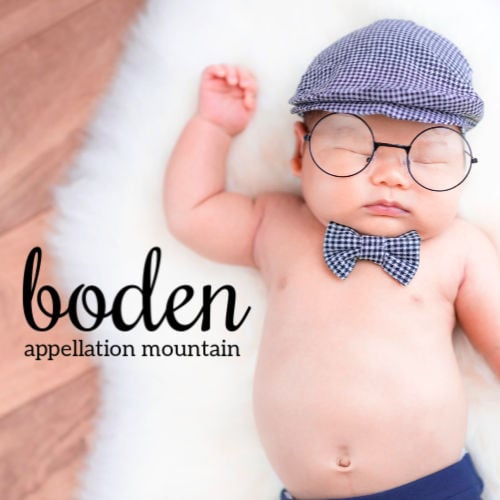 Current US popularity rank: #949
Take Bodhi – and Bode and Beau and Bo – factor in our continuing preference for two-syllable, ends-with-n boy names, and Boden feels like an obvious choice. But what puts it over the top is the eponymous clothing line founded by British designer Johnnie Boden. Colorful and accessible, the kids' line – Mini Boden – is a staple for well-dressed tots. That makes it a household name, instantly familiar, and quite stylish, too.
I've yet to write about Boden, but check back and I'll update when I do.
BOONE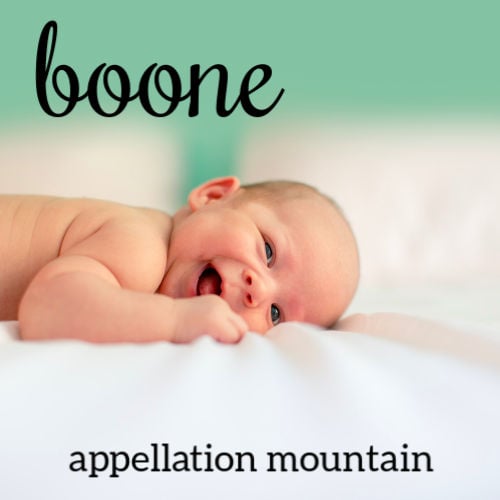 Current US popularity rank: #669
Frontiersman Daniel Boone lends this name a capable vibe. Boone's status as a folk hero makes it an Americana pick, too. Better still, the surname is close to our word boon, meaning a favor or a benefit, and derived from the Latin word for good. The mix of a strong sound, rugged image, and such a good meaning makes Boone the kind of choice that feels right at home with boy names 2020.
CALLAHAN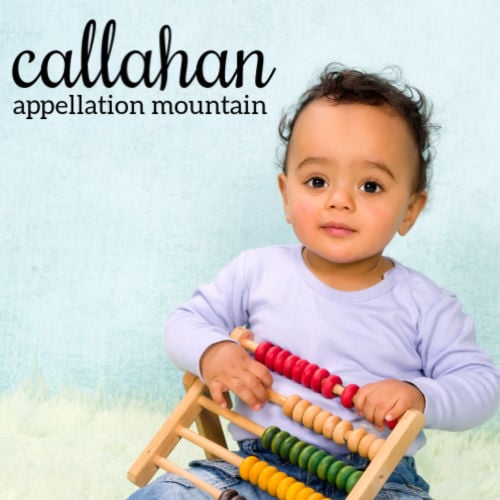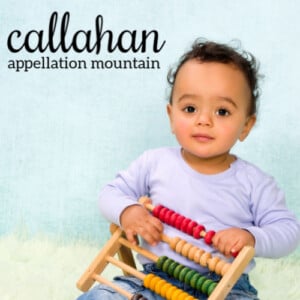 Current US popularity rank: unranked; given to 197 boys in 2018
We're wild about Cal names: Calvin, Callum, and Callan, too. Longer surname names – think Sullivan and Donovan – also top parents' lists. Callahan wraps up both trends. It sounds sporting; even tough. Credit Clint Eastwood's iconic Dirty Harry Callahan for the latter. But I think the name's strongest quality is that open, upbeat, Irish appeal. With Aiden and company fading, and Liam holding on to #1, Callahan could be part of the next wave.
Read more about Callahan here.
CONRAD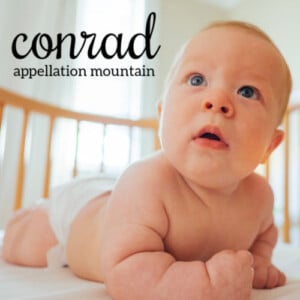 Current US popularity rank: #543
We're always looking for the next wave of vintage revival names. The girls' list is packed with them. And yet, they feel trickier to pin down on the boys' side. Maybe that's because so many boys' classics remain in heavy rotation, decade after decade. But 1930s favorite Conrad feels surprisingly fresh and sharp again. Better still, nothing else sounds quite like Conrad, a distinctive, historic name with a great meaning: brave counsel.
CREW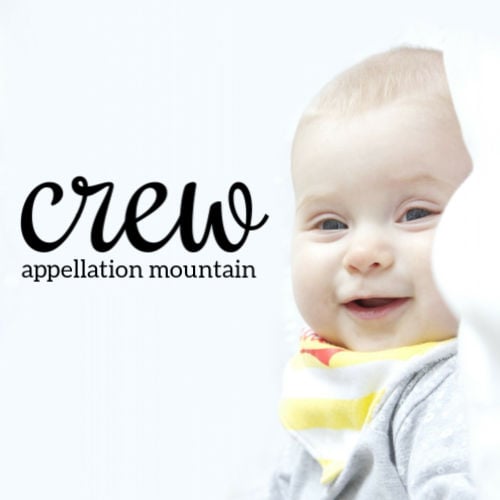 Current US popularity rank: #573
Mash-up Chris and Drew – the cute boy names of an earlier decade – and you'll have rising favorite Crew. J. Crew and rowing make it preppy, but this name carries an edge, too. Blame Motley Crue and wrecking crews for that hint of bad boy. I'd call it a preppy hellraiser name, with a healthy dose of the outdoors. Style mavens Chip and Joanna Gaines gave this name to their youngest in 2018, putting it on parents' radar.
FINN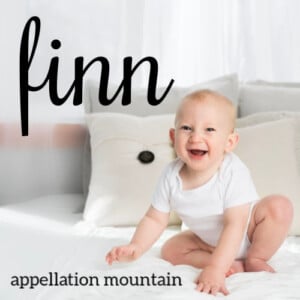 Current US popularity rank: #166
It's the name of heroes. First came Irish folklore's Finn MacCool, a warrior of much renown. And now there's John Boyega's Finn, a renegade Stormtrooper who fights for the Resistance in the latest Star Wars triology. With the final installment of that series out at the end of 2019, it figures that Finn belongs with boy names 2020. But Finn isn't trendy; it's timeless; even literary, thanks to Mark Twain's enduring Huck Finn.
LUCA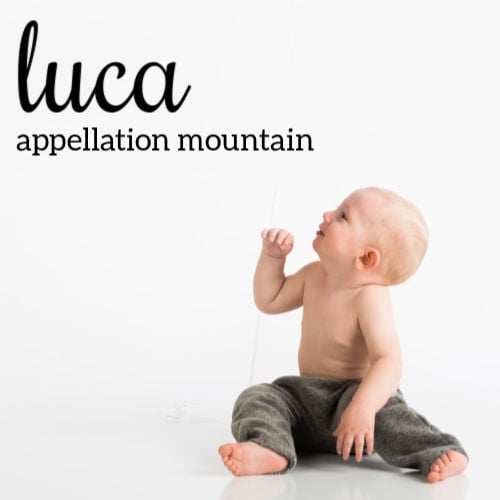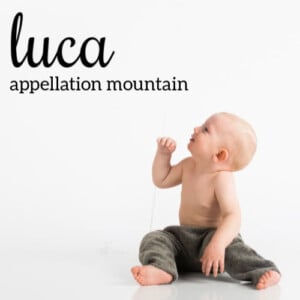 Current US popularity rank: #106
Noah, Elijah, and Isaiah prove that boy names ending with -a wear just fine. But Luca might be the first romance language a-ender to make the mainstream. Now that boy names ending with -o feel downright expected, I think Luca is ready for a big year. After all, Lucas appears in the Top Ten, and Luke isn't far behind. With Star Wars boosting all the Luke names a little, I think Luca belongs with boy names 2020.
HARRIS
Current US popularity rank: unranked; given to 200 boys in 2018
Harrison sits just beyond the current US Top 100, but Harris? It doesn't even crack the Top 1000. But with so many -s ending boy names gaining traction, Harris might finally have a day in the sun. It falls smack between Hayes and Henry, a name that's not quite classic, but not too novel, either. That makes it just right for parents seeking something only a little bit different – and I think this could be the year Harris is the go-to name.
HUXLEY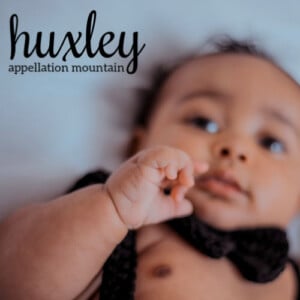 Current US popularity rank: #668
Huxley is yet another of those ends-with-ley surnames, many of which have climbed to the very heights of the US rankings. Just ask Ashley, Riley, Paisley, and Finley. But Huxley comes with two extra benefits: the lively middle 'x' and potential short form Huck. Star Wars gave us General Hux – a ruthless villain, but a memorable one. The surname was rarely used as a first just ten years ago, but 2020 could be a big year for Huxley.
MAVERICK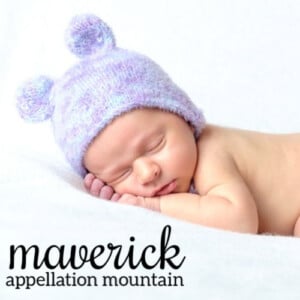 Current US popularity rank: #73
For years, I insisted that Maverick was a call sign, praise for a cowboy, not a name for a child. But I was wrong. Now Maverick has cracked the US Top 100, and Tom Cruise has reprised his star-making turn as Pete "Maverick" Mitchell from 1986's Top Gun. The movie is even titled Maverick. Due out in summer of 2020, the likely blockbuster could push the name into the stratosphere – which feels strangely appropriate.
Read more about Maverick here.
MILO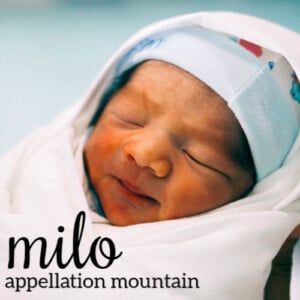 Current US popularity rank: #178
Not long ago, it was Arlo. But the white hot o-ender among boy names 2020 is Milo. It puts a fresh twist on Miles. And all sorts of pop culture references lend it an intriguing edge. There's 1982's groundbreaking punk rock album Milo Goes to College; Milo Minderbinder of Catch-22, and the hero of children's story The Phantom Toolbooth. But the reason it's having a moment? That's Milo Ventimiglia, star of breakout television hit This is Us.
SHEPHERD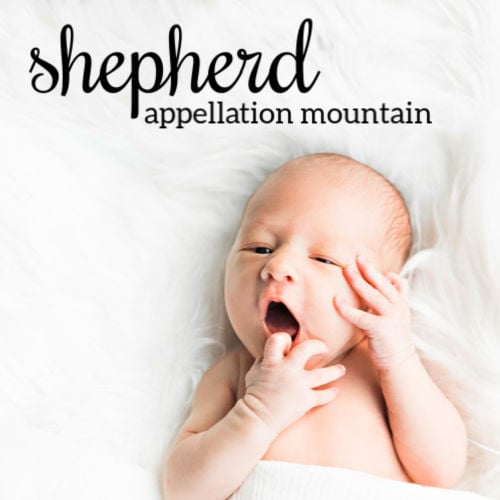 Current US popularity rank: #718
Shepherd blends two trends. It's an occupational surname name first. But it's the second factor that puts Shepherd on the list of boy names 2020. Shepherd is rich with spiritual meaning, thanks to the image of Jesus as shepherd to the faithful. The religious aspect makes Shepherd a cousin to purpose names like Chosen, while still feeling slightly more conventional. Spelling Shepard is less popular, but also in the current Top 1000.
Read more about Shepherd here.
WELLS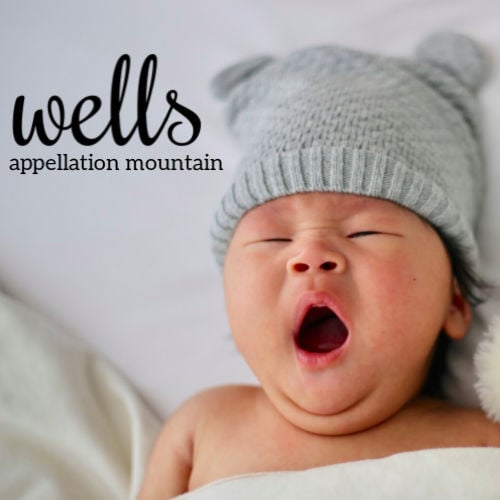 Current US popularity rank: #735
The best boy names 2020 do double-duty, and Wells is no exception. It's a surname name, for starters, and one with an on-trend s-ending. But it's also a nature name, in a subtle way. And beyond that, Wells implies a certain type of health and vivacity – a wellspring, or source, of all sorts of goodness. The name feels bountiful. It's also close to William and Wills, hewing close to traditional-sounding boy names.
WILDER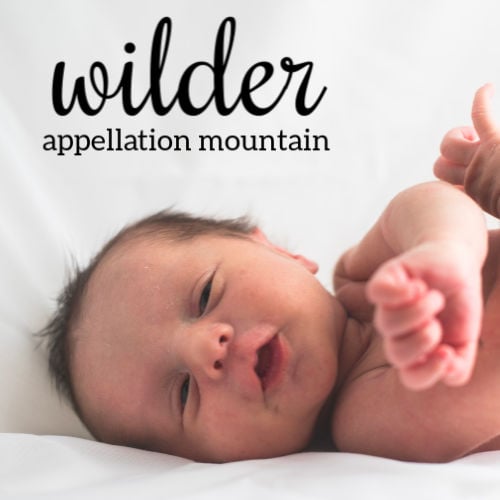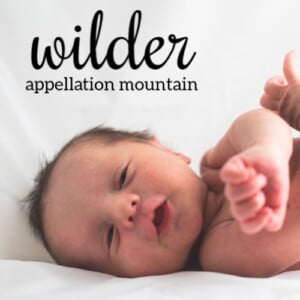 Current US popularity rank: #523
If there's a trend that's been building for a while, it's this one: preppy hellraisers. Wilder isn't the first one to make this list, and it's certainly not the last one we'll hear. But the category does dominate boy names 2020. Wilder is the standard bearer for this group, a mix of the outdoorsy and the buttoned-down, the rough and tumble and the perfectly polished. It's a whole new kind of boys' name, and I think they're quite charming.
ZION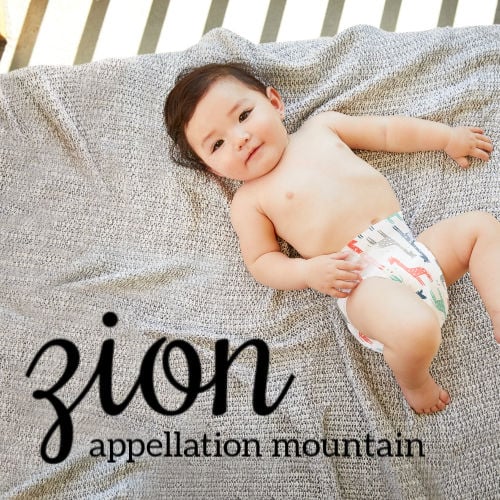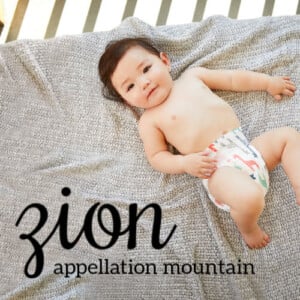 Current US popularity rank: #183
Sports figures influence boys' names far more often that the girls. There are plenty of reasons Zion appeals – the lively Z, the religious significance. And yet, it's Zion Williams that boosted this name most recently. The first-round draft pick made headlines, including a major shoe deal with Nike. But his first season was cut short by injury. If Williams fulfills his potential in the coming year, this name could be huge, putting this with boy names 2020.
I've yet to write about Zion, but check back and I'll update when I do.
Are you hearing any of these boy names 2020? What would you add to the list?