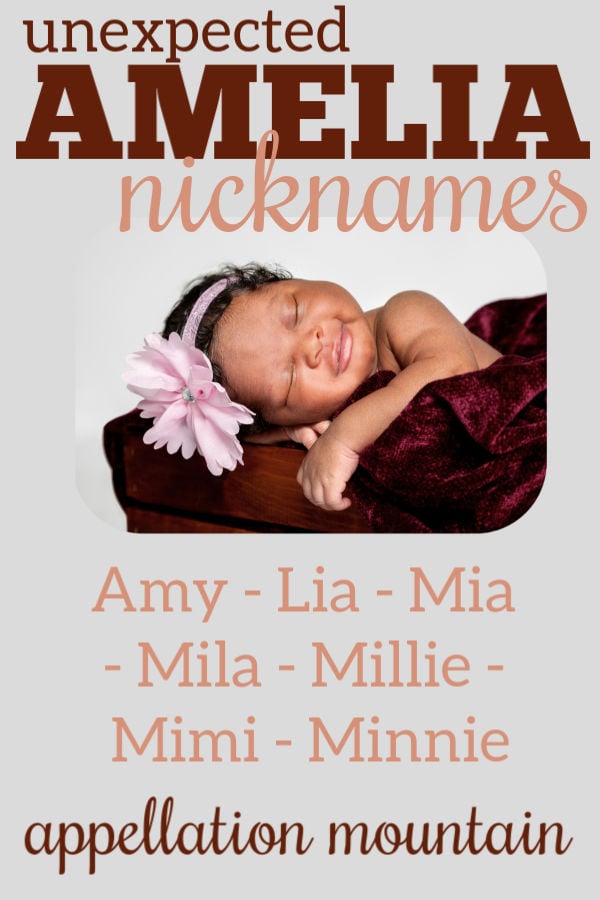 Amelia nicknames could come in handy. After all, Amelia entered the US Top 100 in 2004, and the Top Ten in 2016.
Unexpected nicknames are baked into Amelia's current burst of popularity. The name rose in use following the success of blockbuster novel-turned-movie The Princess Diaries. Meg Cabot gave us ordinary, everyday teenager Mia … who turns out to be Princess Amelia, heir to the throne of Genovia.
The vintage, high-flying name doubled in use between 1999 and 2003. That lines up with the 2000 publication of the novel, followed by the 2001 movie.
It opened the door to plenty of Amelia nicknames. So did the fame of Amelia "Minnie" Driver, who earned an Oscar nomination for Good Will Hunting in 1997 and has stayed in the spotlight ever since.
Not that you'd need to shorten Amelia. Record-breaking aviator Ms. Earhart, arguably the most famous bearer of the name, was called Meelie as a child, but known by her full name to the world. So are plenty of others.
But if you're looking for fresh ideas to shorten Amelia? This list is for you. [Read more…]