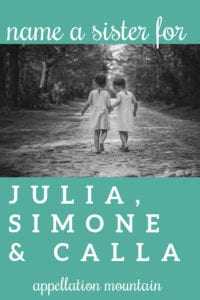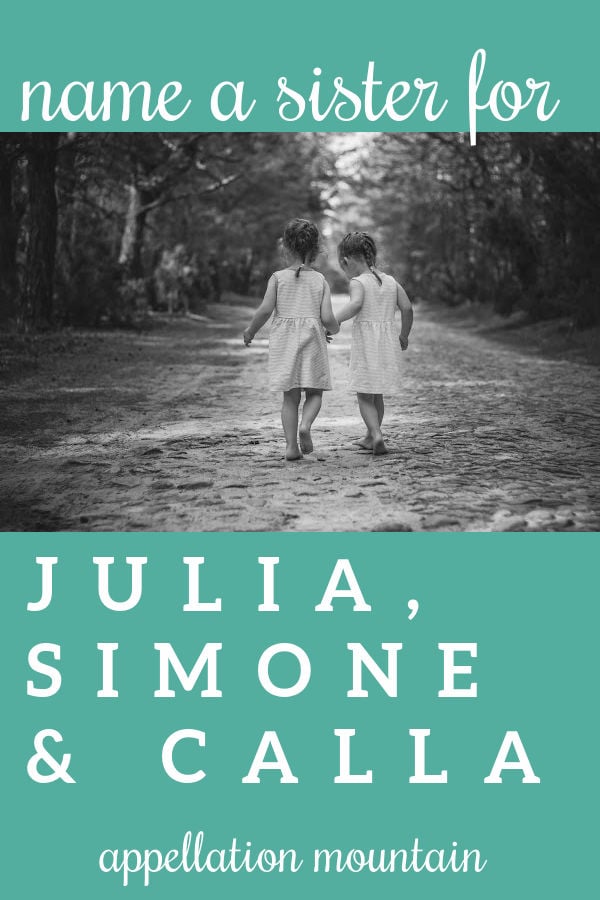 Name Help is a series at Appellation Mountain. Every week, one reader's name questions will be discussed.
We're relying on thoughtful comments from the community to help expectant parents narrow down their name decisions. Thank you in advance for sharing your insight!
Sarah writes –
I keep waiting for the "yes, that's it!" moment, but it hasn't happened yet.
We have three daughters: Julia, Simone, and Calla.
Here are the names we've considered:
FRANCINE – I'm worried about Francine because I don't like the nicknames Franny or Frankie. It feels inevitable that she'd use one of these nicknames, and I don't like the idea.