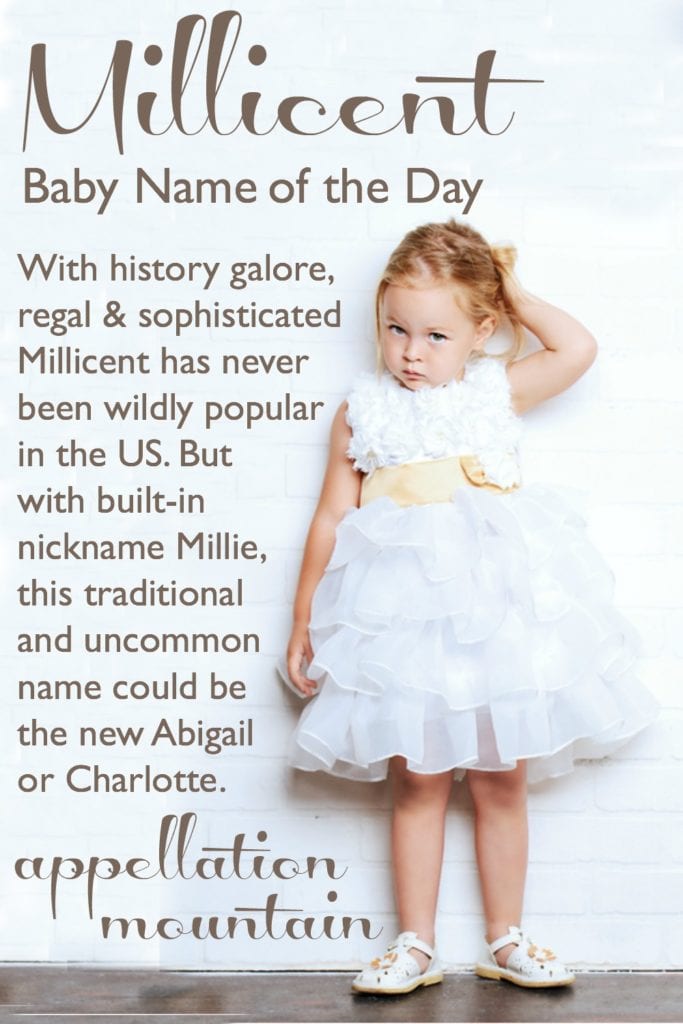 Millicent has languished in style limbo for too long. With Amelia and Evelyn in the current US Top 20, why not this sweetly vintage name?
Thanks to Katharine for suggesting today's Baby Name of the Day.
Millicent: Good Girl Name
Many parents have embraced good girl names, ones with built-in nicknames. Think of Abigail called Abby, Lillian known as Lily, or Eleanor who goes by Ellie. They're traditional names with distinctive sounds, substantial choices that shorten naturally.
Millicent called Millie fits in perfectly.
Millicent: Vintage and Rare
Here's a surprise: this name has never charted higher than the 400s. Back in 1927, Millicent made it all the way to #435.
Millie fared slightly better. Around the year 1900, it hovered around #200.
The breakout star of Mil names? That honor goes to Mildred, a Top Ten name from 1903 to 1926.