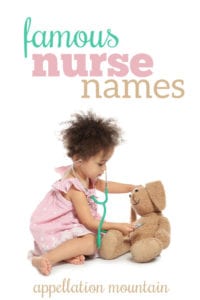 We're talking about famous nurse names today.
If there's a lesson out of 2020, it's that we've defined hero far too narrowly. Capes are nifty. But healthcare workers? They're the ones that can leap tall buildings in a single bound.
Inspired by a dedicated nurse I'm honored to call a friend, this list rounds up the many nurses in our history books. Not only do they offer gorgeous, traditional names, but they come with a built-in role model, too.
One note: I recognize that men regularly serve as nurses. But the profession's history is female, and so this list focuses on famous nurse names suitable for a daughter.