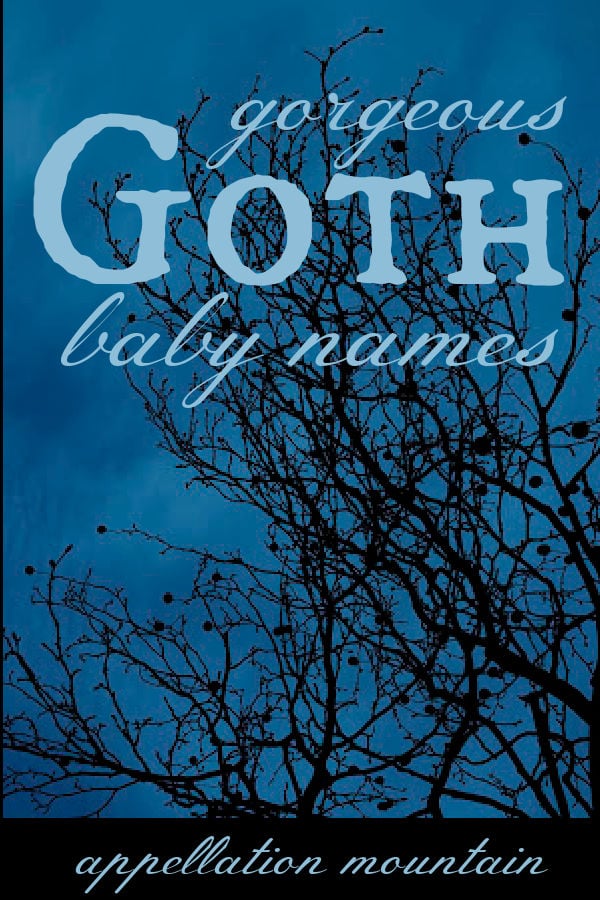 Goth baby names sound just a little dark. Mysterious, even.
It's punk meets Victoriana; half-Edgar Allan Poe, half-Siouxie and the Banshees.
There's a certain sophistication to these names. Sophia is too popular to really qualify, but otherwise it might. But bright and cheerful Sadie misses the mark entirely.
While brooding vampires and moody musicians don't exactly make us think of babies, it's surprisingly easy for Goth baby names to feel perfectly wearable. Even under the radar. You wouldn't know that many of these qualify as Goth-inspired choices … unless you know.
And it's certainly possible to love these poetic, romantic favorites without identifying with the subculture, too.