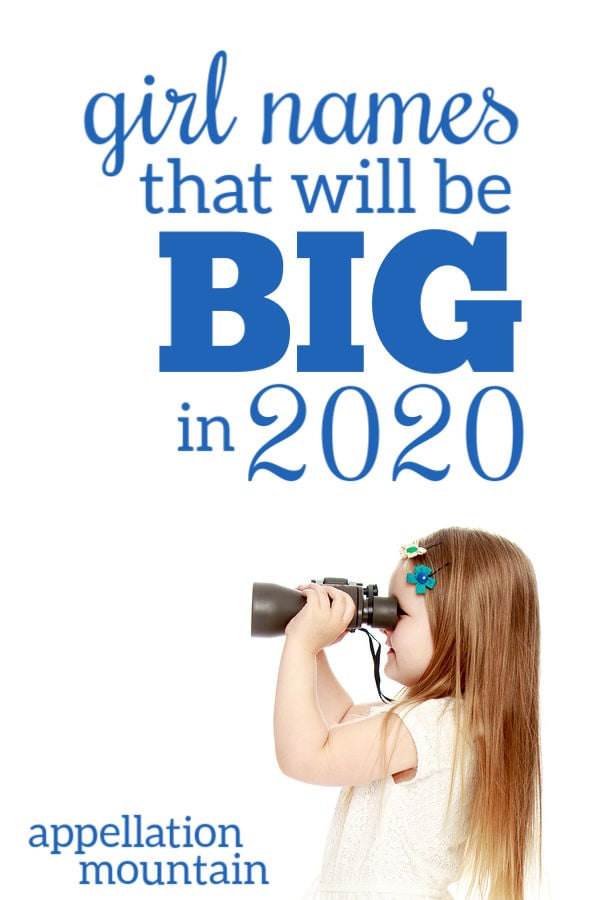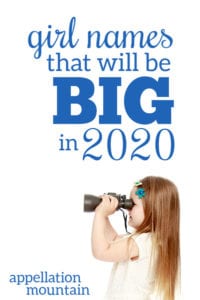 If Girl Names 2020 sounds like it's about vision, well … that's because it is!
This my attempt at crystal-ball gazing, at picking twenty names for the new year that will wear well from January into December, and then over the course of a lifetime.
This list includes names already in the US Top 1000, as well as those currently beyond the list. It feels too easy to include names that are already in use – like Lia and Diana – and yet, it seems like their best year could still be ahead of them. That's why they made this list.
Other names are novel, maybe even a little strange right now. But many of these are simply former favorites due for a comeback – and 2020 could be the year.
BERNADETTE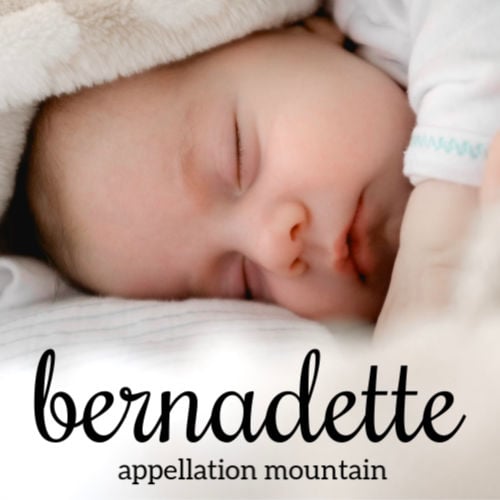 Current US popularity rank: unranked; 180 girls given the name in 2018
Every year, a handful of vintage favorites transition from fusty to fresh, and begin to be heard on babies once more. This 1940s chart-topper benefits from a few factors: nickname options galore, the -ette ending of favorites Scarlett and Juliette, and the bestselling novel-turned-movie Where'd You Go, Bernadette. The movie wasn't a hit, but the combination is enough to put this name on parents' radar.
Read more about Bernadette here.
BILLIE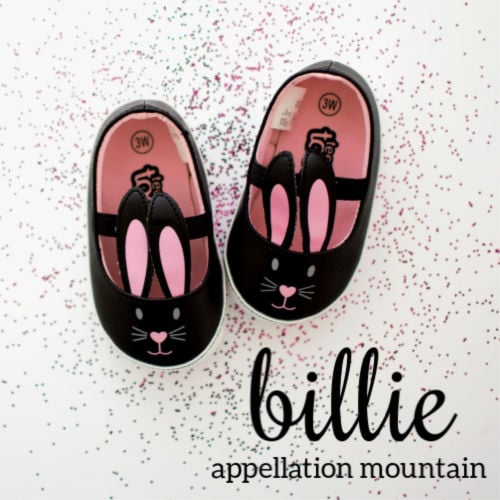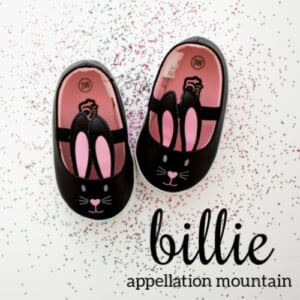 Current US popularity rank: unranked; 148 girls given the name in 2018
Millie followed Molly; Billie could follow Millie. But this boyish nickname name is boosted by two additional factors. First, it's a 1930s favorite, ready to cycle back into favor. And then there's Billie Eilish, the Grammy-nominated singer who, at just 18, has already released a string of gold and platinum singles. The name is already seeing an uptick in use, making it one of the girls names 2020 to watch.
BIRDIE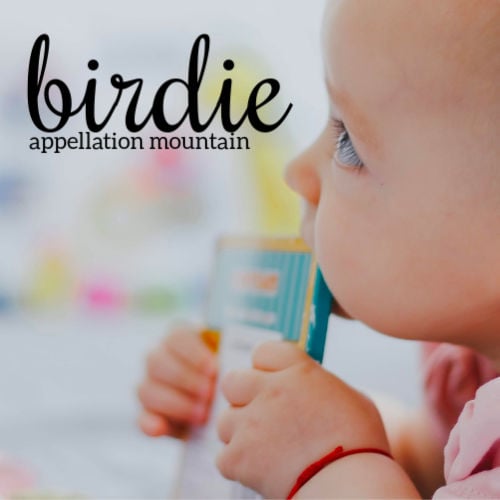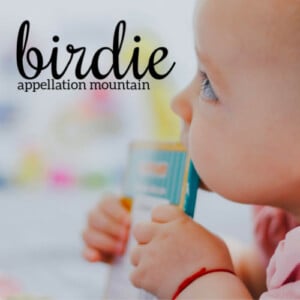 Current US popularity rank: unranked; 169 girls given the name in 2018
Birdie stands on two trends: our love of sassy, retro nickname-names in the key of Sadie, and our affection for fresh nature names. It could be short for traditional picks like Elizabeth, Beatrice, or fellow girl names 2020 member Bernadette, but Birdie stands on its own, too. Busy Phillips named her daughter Birdie Leigh way back in 2008; in 2019, Jessica Simpson welcomed Birdie Mae.
BRIAR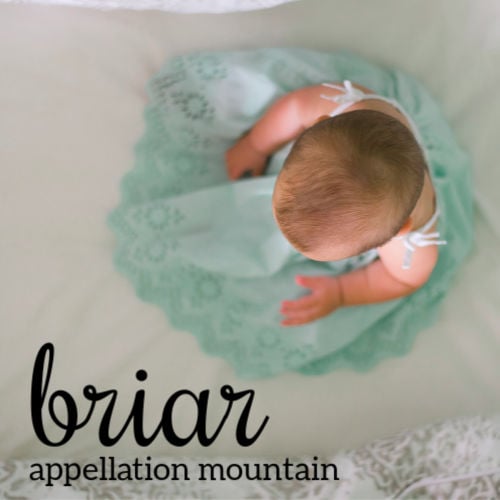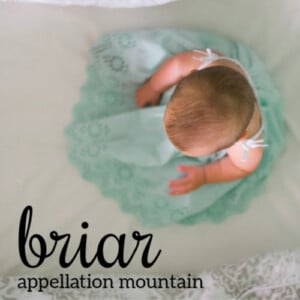 Current US popularity rank: #687 for girls; #807 for boys
Nature name Rowan feels perfectly right for a son or a daughter. River is rising for both. So what might be next? Briar gets my vote. The name takes the Bryce/Bree sound, adds an -r ending, and connects to the natural world. While it feels modern, it's worth noting that Briar Rose has been a name associated with Sleeping Beauty since before the Brothers Grimm first recorded the tale in 1812.
I've yet to write about Briar, but check back and I'll update when I do.
CLARITY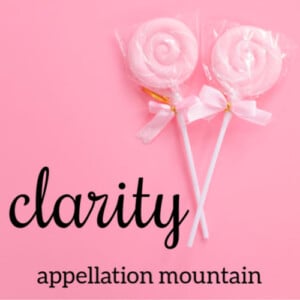 Current US popularity rank: unranked; 48 girls given the name in 2018
Every other name on this list has some reason, a mix of data and pop culture, that makes it part of girl names 2020. But Clarity appears mostly because of meaning. If you like the vibe of virtue names – from pretty, vintage Felicity to modern, unisex Journey, doesn't Clarity seem like a choice? With the year 2020 conjuring up ideas of vision, it's a meaning that might resonate for the year.
I've yet to write about Clarity, but check back and I'll update when I do.
DIANA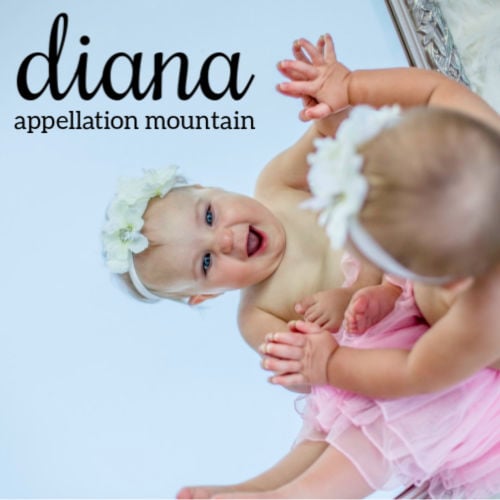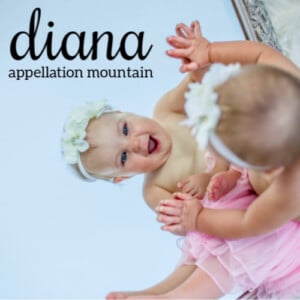 Current US popularity rank: #184
Bold baby names are big these days, but plenty of parents fret that Legend or Heavenly might be tough to live up to. That's why Diana could have a big year. In June, we'll get an all-new Wonder Woman movie, starring Gal Gadot as Diana Prince, the Amazon warrior-goddess from a hidden world. That makes Diana two things: a traditional, feminine choice and a fierce, world-saving hero name, too. The first movie led to a quiet uptick in the name's use; if the sequel proves successful, I think Diana could soar.
GRETA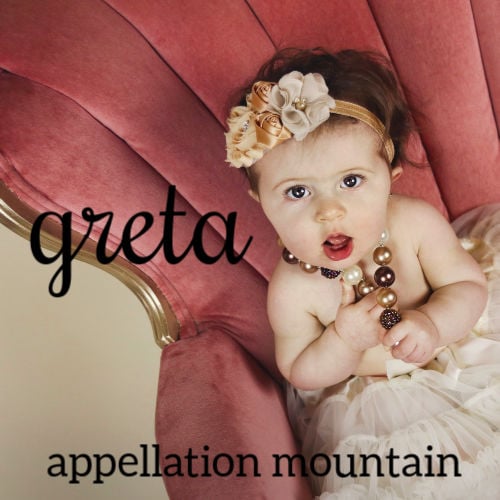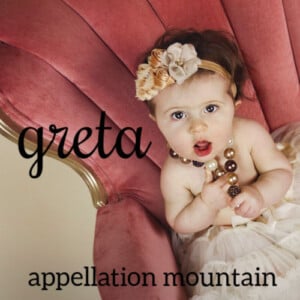 Current US popularity rank: #587
It's easy to imagine Greta catching on, another short, sweet, and complete name possibility. Two world-changing Gretas are putting it in the spotlight: actor and Oscar-nominated director Greta Gerwig, plus Time Magazine's person of the year, climate activist Greta Thurnberg. This Margaret nickname now stands nicely on its own, feminine and strong, traditional and fresh.
GWEN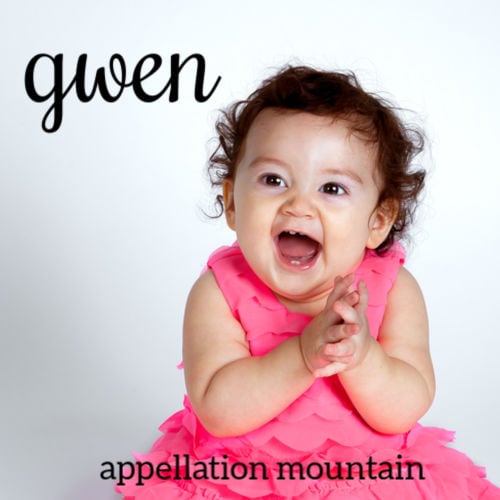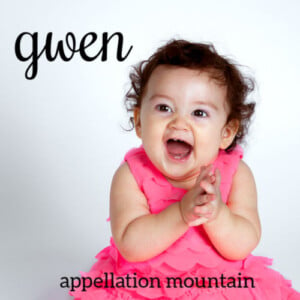 Current US popularity rank: #907
Gwen Stacy has featured in the Spider-Man universe since 1965 – just a few years following the hero's debut. And while she's absent from the two Tom Holland movies, Spider-Gwen appears in the 2018 animated smash-hit, Spider-Man: Into the Spider-Verse. Besides the superhero spin, a generation grew up with Gwen Stefani, who lends the name a certain well-established cool, too.
HARRIET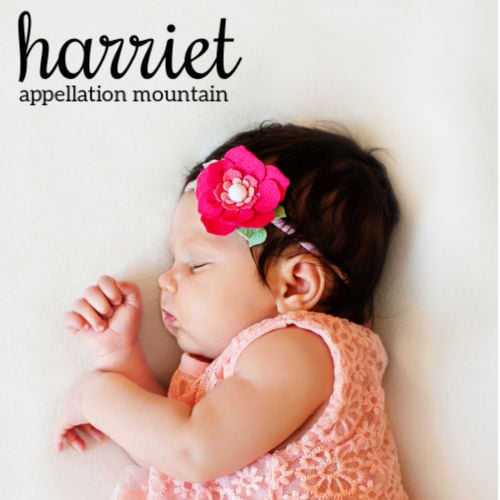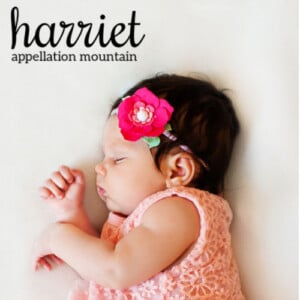 Current US popularity rank: unranked; given to 242 girls in 2018
Harriet sits just outside the current US Top 1000, poised for a comeback for two reasons. First, Harriet nickname Hattie continues to gain. Second, the fame of Underground Railroad activist Harriet Tubman remains high. A biopic was released in late 2019; her picture is expected to grace US currency in the future. As Abigail is falling, could Harriet be the next vintage girl name to rise?
JOVIE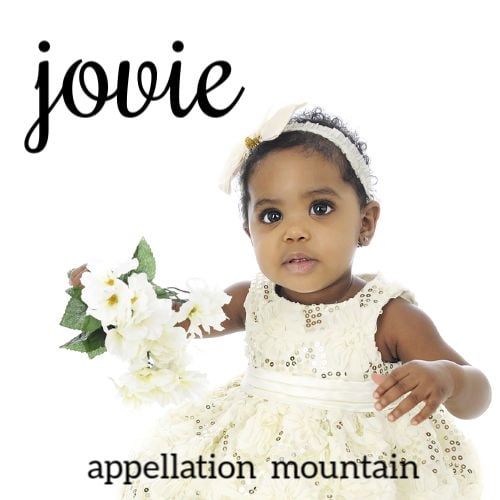 Current US popularity rank: unranked; given to 246 girls in 2018
Back in 2003, no one had heard of the name Jovie. But then Will Ferrell starred in the now-classic holiday movie Elf, with Zooey Deschanel as his love interest, and that changed. By 2004, a few girls received the name. And by 2018, it was poised just outside the Top 1000. With the middle V shared by Ava, Ivy, and Everly, it's easy to imagine festive Jovie joining them near the top of the charts.
I've yet to write about Jovie, but check back and I'll update when I do.
LIA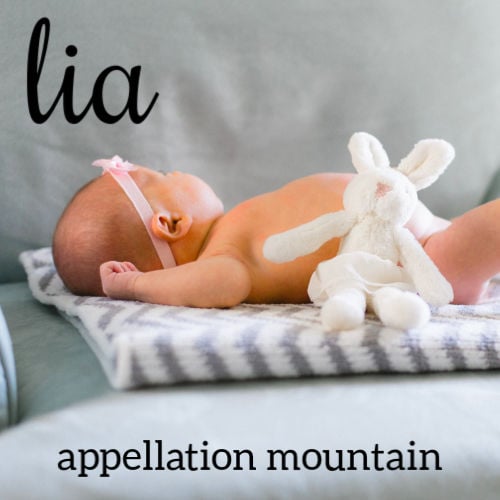 Current US popularity rank: #246
Leah is a well-established Biblical name for girls, a near-classic. Strictly speaking, Lia is the Italian spelling of the name. But it also nods to powerfully popular mini-name Mia, as well as other shorties like Ava, Eva, and Zoe. The stripped-down simplicity of Lia could appeal to parents seeking something more minimalist. And, with so many girl names ending with the letters, Lia feels like a fresh spin on the familiar.
I've yet to write about Lia, but check back and I'll update when I do.

MIRIAM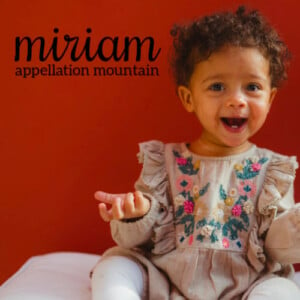 Current US popularity rank: #303
As with Bernadette and Harriet, vintage names are always working their way back into fashion. Could Miriam be next? While it's never really fallen out of use, it's not felt stylish in decades. Still, it's the given name of The Marvelous Mrs. Maisel, shortens to Miri and Mim, and feels like the kind of choice that's just different enough to appeal to parents after the traditional-but-different in 2020.
NAVY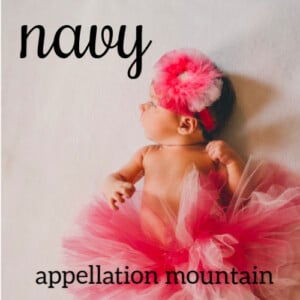 Current US popularity rank: unranked; given to 180 girls in 2018
Remember everything I said about middle-V names with Jovie? It all applies here, too. Plus, Navy benefits from our love of color names – I'm looking at you, Scarlett, Ruby, and Olive. Names in the hue of blue haven't quite hit it big – though Sky and Skye both rank in the girls' Top 1000 – so this is the color's first chance to go mainstream. With a handful of recent celebrity births, 2020 could be Navy's year.
PERSEPHONE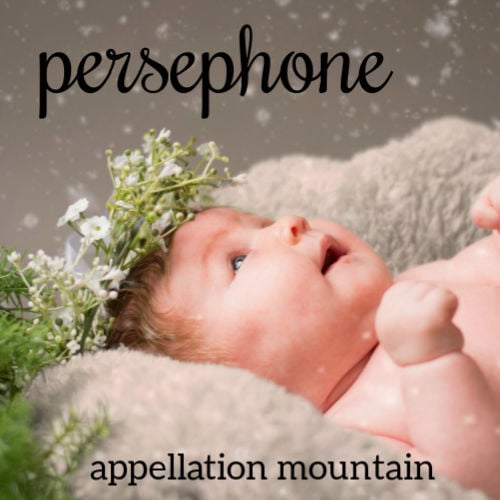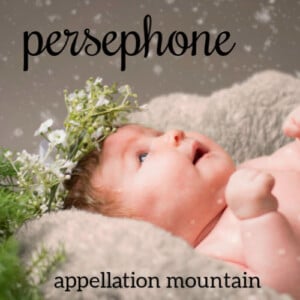 Current US popularity rank: unranked; 235 girls given the name in 2018
I've expected long, lovely Persephone to follow Penelope into greater use. And while Persephone has steadily risen, it's not quite mainstream – yet. She's a goddess of spring, and queen of the underworld, too; her travels between the two realms once explained the seasons. It fits with our love of nature names.
Read more about Persephone here.
RAMONA
Current US popularity rank: #835
Ramona is a children's storybook staple, and yet it feels a little big for an eight year-old. Maybe that's because the first famous Ramona came from another novel – Helen Hunt Jackson's Ramona, the story of a Scottish-Native American orphan growing up in 1800s Southern California. The story, along with a handful of movie adaptations, popularized not just the name, but tourism in the region, too.
RAYA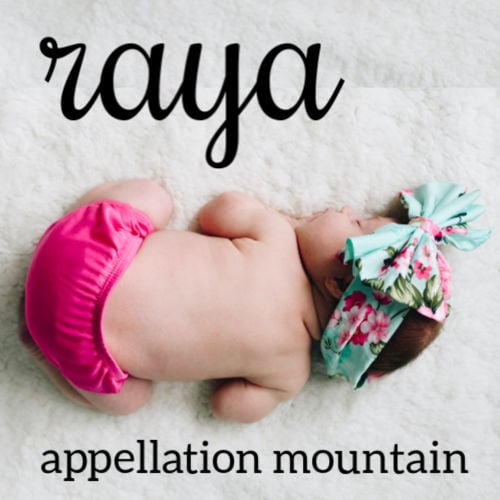 Current US popularity rank: unranked; given to 213 girls in 2018
Families are more diverse than ever, and that changes the way we think about names. Many modern favorites succeed because they're tough to pin down, at home in India and Indiana, a fit for families whose shared histories span the globe. Raya fits this pattern, and yet it also makes my list thanks to upcoming Disney flick, Raya and the Last Dragon.
I've yet to write about Raya, but check back and I'll update when I do.
SCOUT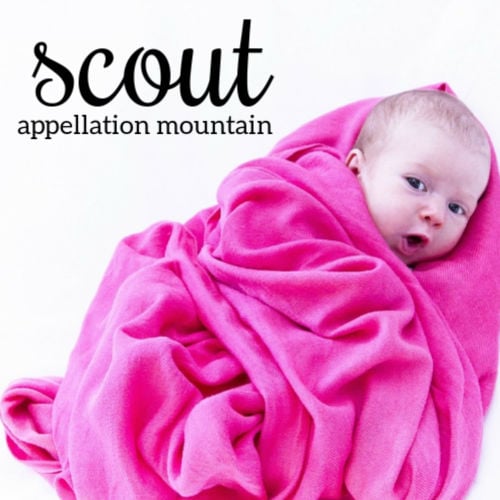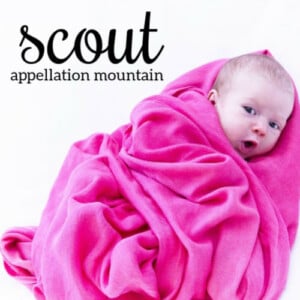 Current US popularity rank: #976
Names from To Kill a Mockingbird make for a fascinating trendlet. First came Harper, followed quickly by Atticus. Lately it's Scout – the nickname of Jean Louise Finch, the novel's 6-year-old narrator. Scout fits other trends, too. It's as unisex as Quinn or Sloane, as bold as Journey, as outdoorsy as River. Scout implies a sort of capable, active image, too – qualities parents would love to give to a child.
VERA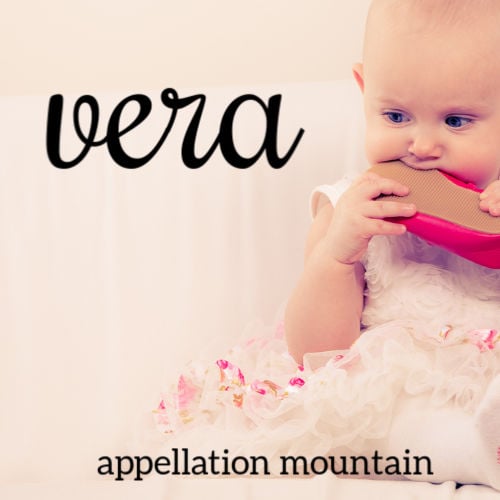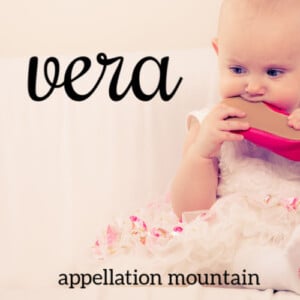 Current US popularity rank: #257
With the dual meanings of faith and truth, Vera feels like the queen of names with great meanings. Factor in the letter V, and Vera feels like a logical successor to current favorites Ava, Eva, and Evelyn. A Top 100 favorite through the 1920s, this name proves the 100-year rule. Bonus? It's nearly as international as Sophia, well-used from Sweden to Spain.
WINNIE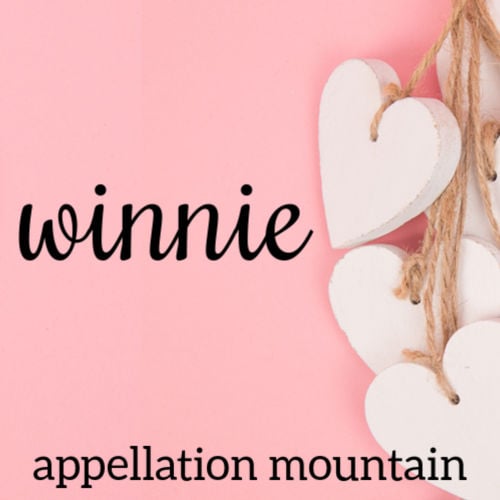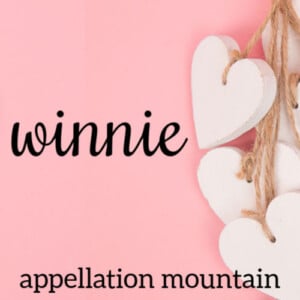 Current US popularity rank: unranked; given to 257 girls in 2018
Lots of names vied for this spot. It almost went to Edie. But Winnie has been around for a while, on fictional characters and celebrity kids. So I think Winnie belongs with girl names 2020. It's breezy and whimsical, a name with history but one fresh enough to leave the past behind. It could be short for lots of formal names, but I think Winnie might just stand on its own as one of the girl names 2020.
I've yet to write about Winnie, but check back for an update.
ZORA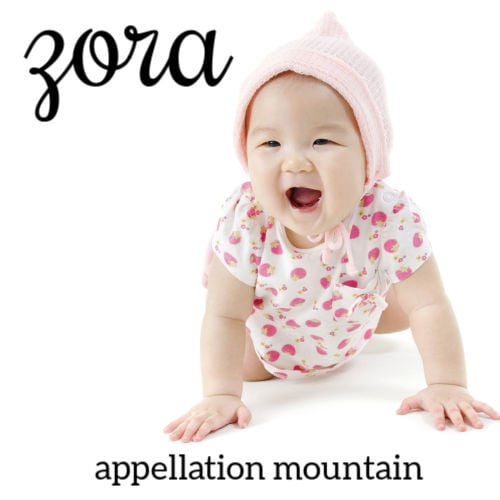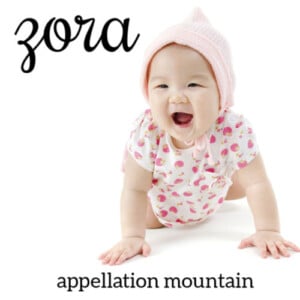 Current US popularity rank: #982
We love Nora, Cora, and Aurora. So why not Zora? The initial Z lends it plenty of excitement. Plus, it comes from a Slavic word meaning dawn, making it a sister for Stella and Luna. Zora Neale Hurston makes it every bit as literary as Harper, too. For parents seeking something short, complete, and easy to spell and pronounce, Zora checks every box. But it's also much less popular than, say, Eva or Lucy or Bella.
Those are my picks for girl names 2020! What would you add to the list?