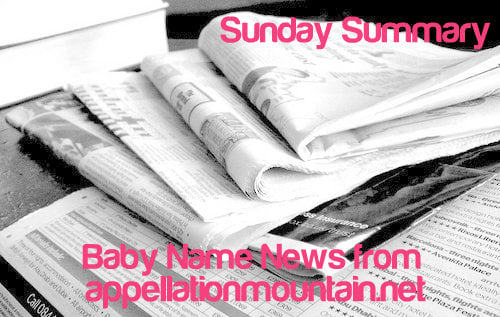 You know how everyone is Irish on Saint Patrick's Day?  Sometime around the 1970s or so, everyone turned Irish when it came to baby naming.  Enter a generation of boys called Brian and Ryan, followed by Liam and Aidan and so on. Could Hawaiian names be the new Irish names?  I know plenty of people with kids called Kai who have never set foot on the islands, and now girls' names, like Leilani, seem to be getting attention.  Last month, the latest Jersey Shore alum to start a family mentioned that she has Meilani on her short list.
Elsewhere online:
And, of course, if you have not yet voted in the opening rounds of March Madness, run – don't walk!  The boys' round is here, and the girls' round is here.
That's all for this week.  As always, wishing you the most wonderful of weeks ahead!  Be sure to stop by Nameberry to check out tomorrow's Nameberry Nine, and check back on Saturday for the next round of March Madness!