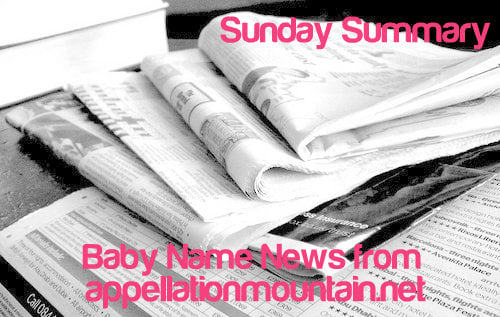 Hello from St. Alban's, a stone's throw from London, England.  We're lucky enough to have friends and family in this part of the world.  We arrived via Dublin a few days ago, and still have a few days left on our visit.  We're immersed in all things British – rugby, pubs, and history, history, history.
I'm on the alert for names, as usual – and the language is just downright intoxicating.  So much to listen for!  And while I've listened to the English speak English before, being immersed in it makes me realize how much it changes names.  My favorite example?  Harry.  It's a name that always struck me as meh.  Then along came Harry Potter, and it added a certain magical luster.  But hearing Harry pronounced by the English?  The name is transformed – he becomes absolutely charming.
I imagine the same thing would happen if I spent time in New Orleans or Atlanta or Montreal, or any place where things are familiar – but very different in significant ways at the same time.
Enough about my travels!  Let's take a look at some of the most intriguing name news from around the 'verse:
That's all for this now.  As always, thank you for reading – and have a fabulous week!