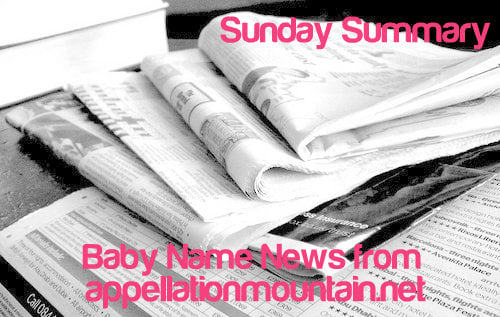 At a dinner party last night, I realized how much name nerd-ery has changed the way my brain functions.  We were talking about fairytale reboots on television and the big screen, and our host wondered aloud if Grimm – as in the Brothers Jakob and Wilhelm – lent their surname to our word grim.  My gut told me that the timing was wrong – that Grimm and grim would share the same roots.  I guessed – and a helpful iPhone user confirmed that I was right.
The moral of the story?  An obsession with baby names is more useful than you might imagine.  I'm always surprised at how much history I learn through uncovering all of these fascinating names.  Thanks for suggesting them, and keep 'em coming.
Now, on to the baby name news:
That's all for this week!  As always, thank you for reading.