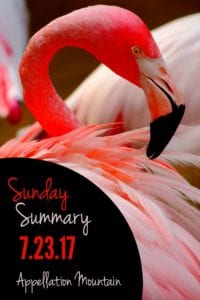 Maybe you do this, too. You hear a name. It's not the kind of name that you'd hear on a person, at least not a real live person you'd be likely to meet today. Certainly not a child. At first, it's unwearable. A jaw-dropping surprise. Nope, nope, nope.
But then you talk yourself into it. After all, it sounds an awful lot like x, y, and z popular names. And that reference that you're thinking of? It's pretty darn obscure. Plus, parents are always looking for the new. Why not this name?
Emily had me in onomastic contortions over Vitus the other day. It's on her list of 14 Boys' Names from Ancient Rome. I think it works. How 'bout you?
Elsewhere online:
Before we go, a reminder: if you haven't voted in the New Names Showdowns Final Round, now's your chance! The girls' contest is here, and you can vote for the boys' winner here.
That's all for this week! As always, thank you for reading – and have a great week!