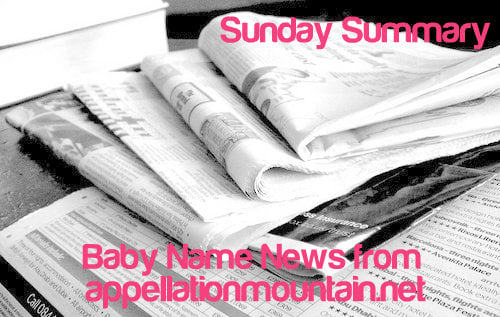 Happy Sunday!  I'm back from England, and almost back in the right time zone.  A few, random, post-trip thoughts:
I was absolutely obsessed with the #shareacoke campaign.  You can scroll through the list of names here, or do what I did, and rifle through the beverage case at every Tesco, Boots, and similar that you pass.
Names that are perfectly ordinary for Englishmen: Nigel, Simon, Barney.  Names that would be absolutely surprising on American men: Nigel, Barney.  A little bit Simon, though I'm meaning more children with this (great) name.
Liberty takes on a slightly different feel as a given name once you've been to the department store.
We met the mom of a toddler called Hugo, and a family with a baby Albert, nicknamed Bertie.  When I say Bertie it sounds an awful lot like Birdie, but it was absolutely charming to hear his parents say it.
Elsewhere in the world of naming:
 That's all for this week.  As always, thank you for reading!  Have you spotted any great names lately?
Related articles