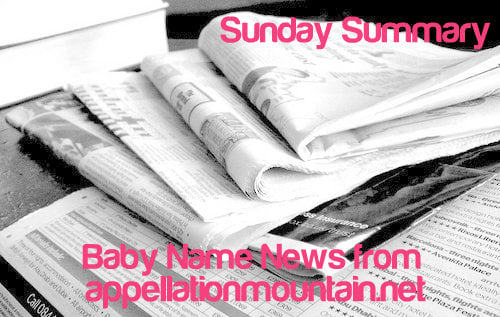 Happy Sunday!  Spring has finally arrived in Washington DC, and that means we're close to Mother's Day, and that means that we're close to the Social Security Administration's annual release of 2013 baby name data.  That's not a national holiday, but it certainly comes close to one around these parts.
While I dream about data, let's look at some of the most interesting bits from the name 'verse:
That's all for this week.  As always, thank you for reading – and have a great week!