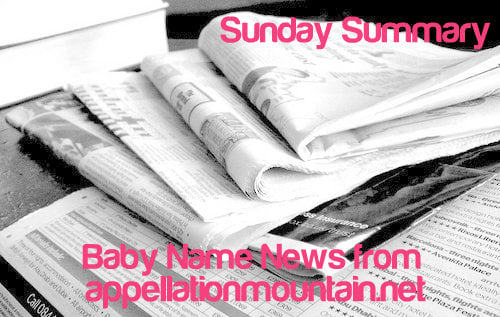 I'm not quite certain who Marvin Humes may be, but a) he's famous enough to earn a mention on a UK website, and b) he's trying to name a baby-on-the-way.  And he, like many an expectant parent, is just a little under-informed about what constitutes a mainstream name.  Humes declared:  I wanted to go for some crazy names like London.
Does London count as crazy anymore?
Not in the US.  It's in the girls' Top 100, and ranked #560 for boys in 2011.  While this one definitely trends girl, the writer Jack London lends it a certain rugged, literary quality that still works for a son.  (Which reminds me, London's daughters were named Bess and Joan – lovely!)
Then again, it might be seen as more outrageous in the UK.  Or not.  I think Humes is articulating #8 or #9 on this list.  He wants a name that is nothing like the names that he grew up with, or that his friends and family haven't used.  But that's very different than wanting a truly unique name.
Now, on to the baby name news:
That's all for this week …  as always, thank you for reading, and have a spectacular week!