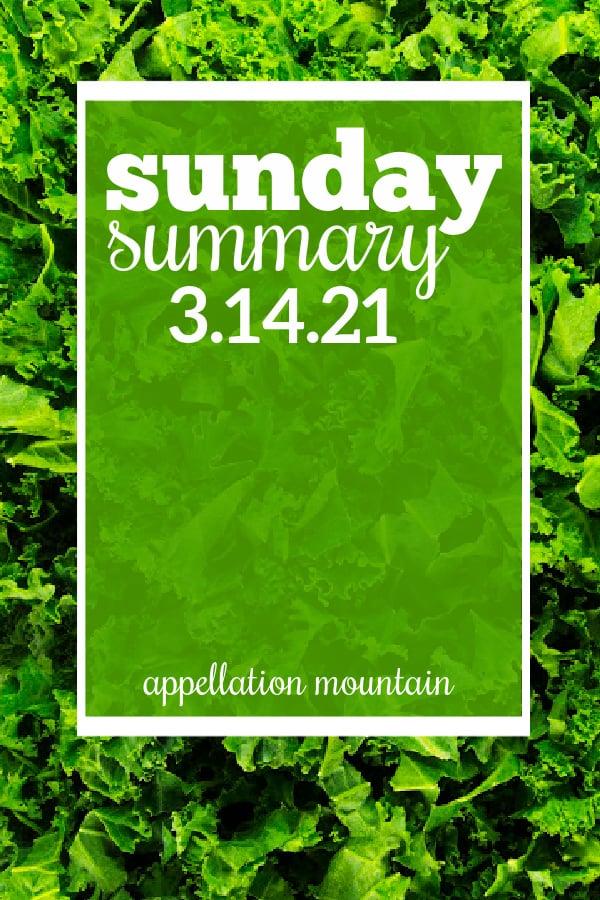 When my kids were tiny, I had a total meltdown over kale.
No, really. I decided that I should somehow be growing organic kale.
In my townhouse.
With no gardening skills.
Also, I should be twenty pounds lighter (theoretically possibly possible) and six inches taller (clearly beyond my control).
And then this willowy, zen-like gardener version of myself should also cook delicious meals with aforementioned kale. And my children would devour these meals.
Also: I don't particularly like to cook and my children are perfectly normal, i.e., not likely to devour any new vegetable on first site.
This was a slow-moving meltdown that played out over weeks, as I obsessed over my inability to achieve these feats. Blame it on sleep deprivation – I had a demanding job, two small children, and a husband whose work hours were best described as "home after bedtime."
It was a recipe for a little bit o' crazy.
My husband listened calmly, but didn't get it. "I mean, they usually eat broccoli," he (reasonably) reasoned.
I got over it – eventually.
When it comes to choosing names, we often have the equivalent of a Kale Meltdown.
We've chosen a great name for our child, but it's not the impossible, Insta-worthy confection that will set others to swooning. The name No One Else Has Thought Of … but Everybody LOVES. All the heart eyes.
The unicorn names.
This is hard to overcome because it's not about the name.
Just like it wasn't about the kale.
It's about our unreasonable expectations for ourselves. Our inability to see that we are really doing just fine – even great! And we need to give ourselves credit for what's right in our lives and our families and embrace the good decisions we've made.
This is, of course, harder than ever. And I don't have a magic formula for ending your worries. But I do know that once I recognized that what I was having was a Kale Meltdown, I've been able to sidestep them (mostly) going forward.
Think about your child's name – of course! – but also know that your good decision is exactly that … good and full and worthy. It's not anyone else's to judge. 
ELSEWHERE ONLINE:
Will we be meeting more girls named Rebel? Comedian and actor Rebel Wilson – born Melanie – has caused a tiny uptick in use of the name. Now Katey Sagal is starring as Rebel – real name Annie – on a new television series based on an Erin Brockovich-like character. I'm intrigued … but I still wouldn't want this name for my own.
While I'm watching tv … There's a new Hulu biopic about Billie Holiday. Andra Day won a Best Actress Golden Globe for starring as the singer. I keep waiting for something to tip Billie into wider use. I really do think that we're going to see Billie back in the US Top 1000 for girls this year … or maybe next.
What will they name Archie's sister? I'll admit that I am unreasonably excited about to know what Meghan and Harry choose for their new daughter. But I'm not sure I have any guesses. I have spent lots of time reading through this post from Ava to Zeke, though, and I really like their analysis.
The differences between your first pregnancy and your sixth … even when it comes to names. At 3:48 if you want to skip ahead. First pregnancy: "this name has to be just right." This time around? "I don't hate it." Ha! (And yes, six kids is more than most of us have, but a lot of this rang true for me even with my second! Erm … not the name part, obviously.)
Rafe and Rhodes, Jovie and Jerusha … plus more fast-rising names at Namberry this year. Always a fun list!
Can't wait 'til next Sunday? Subscribe for more name talk every Tuesday, delivered straight to your inbox: