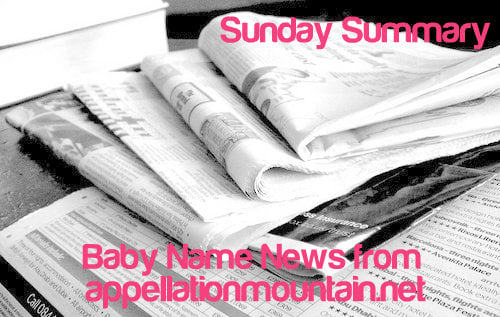 Do you follow No Big Dill?  Her blog makes me want to try sewing again.  (But sewing reduces me to tears.)  No Big Dill's Sew All 26 series opened up with a great dress made for her niece, Mary Deane, which is apparently a family name.  Love a family name, love an unexpected Mary combo.
Elsewhere in name news:
That's all for this week!  As always, thank you for reading, and have a great week.