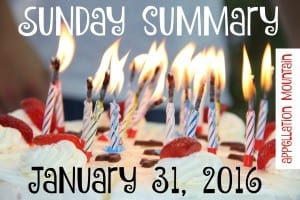 Fun fact: the first post ever published at Appellation Mountain was way back on January 23, 2008. Which means that I'm into my eighth year of blogging baby names, which is … more than I ever imagined.
Lately I've been finding fresh inspiration in baby name discussion forums. It feels right, because baby name forums are where I got my start – and met some of you that I've known since way back in the beginning!
It makes me wonder if – or should that be how? – all of this information and discussion has changed our baby naming decisions. I know that my everyday life has changed dramatically thanks to this brave new world. Netflix, Zipcar, Shutterfly and Snapfish, Amazon Prime, Target Cartwheel, the apps that I use to organize my son's ice hockey schedule, plus those that manage our household finances, and, of course, this blog. My 60-something mother is Uber's newest user, and while we may have been the last household on earth to discover Sirius, it has added a ridiculous amount of happiness to our daily routines.
I don't have any answers or even guesses. It's just a random thought that crosses my mind now and again, and I'd love to hear your thoughts.
Enough with the extended reminiscences! On to the name chatter:
The Gerber Baby 2016 photo contest is over, and the winners have been announced! Isla, London, Drew, Hazel – it's an on-trend pack of adorable babies.
I find this question interesting. If you had a #1 name for a child that you didn't get to use for years, but then finally had the chance – did it still feel right? Kate has an answer for a family expecting a daughter at last, after five sons. We know a family whose top boy name still fit perfectly, even though they'd chosen it several children and many years sooner. But I think the opposite feeling is equally common.
Traditional names with atypical nicknames? This is my favorite category!
13 People Who Definitely Think They Know What You Should Name Your Baby. So true. I half expected a .GIF of my face to pop up as number fourteen.
This post from Duana is just fabulous. The take-away? Duana has always had amazing taste in names. Bianca? Swoon. (Which reminds me – if you're Canadian, her new book, The Name Therapist, is available for preorder! Americans, we will have to wait patiently, and/or appeal to Canadian-dwelling friends and loved ones.)
So many great names inspired by water. Why isn't Caspian in the US Top 1000?
Pop culture names I'm crushing on lately: Hildegard, from Sofia the First, and Alessia, as in the singer.
This list of Biblical unisex names is fabulous.
That's all for this week! As always, thank you for reading – and have a great week.