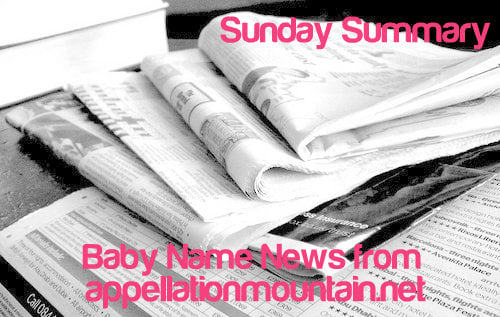 People should be called what they want to be called.
Sometimes there's a disconnect between the name you're given at birth and how you wish to be known later in life. Your wishes – whether you're a child or an adult – should rule the day.  It's a question of basic human dignity.
Maybe that's a heavy thought, but it came from three semi-fluffy places:
In Rio 2, Blu – a rare blue macaw – meets his father-in-law, Eduardo. Eduardo doesn't like Blu, and one of the ways he shows it is by calling him Stu, Sue, Lou – anything but his actual name.
Then there's this video: DO BETTER: Pronounce my name right! Vlogger Ngozi wants people to pronounce her name right. en GAH zee.  She jokes that people stumble over it. "Nosy? Nazzy? I'm just gonna call you Cheryl." A twist? Someone from West Africa tells her that she's not saying Ngozi right, either. Ngozi isn't phased by this – she replies, correctly I think, that she wants you to say her name the way she says her name – end of story.
Then a trailer for new ABC series Fresh Off the Boat caught my eye. It's based on chef Eddie Huang's coming-of-age memoir, about his Taiwanese family moving from Washington DC to Orlando in the 1990s. Eddie has a Taiwanese name. On his first day in his new school, his new teacher stumbles.  "Just call me Eddie," he says, and the teacher sighs, "Oh, thank God."
Credit goes to my uncle Steve for the statement People should be called what they want to be called.  He said exactly that back when I changed my name, and he was among the first to adopt it without hesitation.
If we care about people, and want to be polite and respectful of others, doing our very best to use their names as they prefer is a good start.
Have you ever had your name mangled?  How do you feel about it?
Now, on to the name news:
This Mommy Shorts post is brilliant for just the headline alone: Every Group of Sophias Needs an Esmeralda … Agreed!
My daughter is loving science-centric Amazon original series Annedroids, about the adventures of a young inventor named Anne and her friends. Lately, I'm really appreciating the simplicity of Anne.  At #519, Anne is terribly obscure in the US.  But I think she could be the new Jane – a classic with history galore, and a slim, trim name for a girl.
Speaking of Amazon, Amazon Studios is in the middle of pilot season. I watched Salem Rogers, the story of a former supermodel attempting a comeback. Salem is a total trainwreck, but she's funny – and I loved Rachel Dratch as her former assistant-turned-life coach, Agatha.  And, of course, I had to go look at usage numbers for Salem as a given name.  It's been slowly, steadily rising for boys and girls over the years.  As of 2013, 91 girls and 93 boys were given the name. Should Salem Rogers get the greenlight, could Salem be the next Piper?
Names with multiple accepted spellings fascinate me, and few masculine names have as many as Alistair.  The Art of Naming is running a poll to choose your favorite.  My heart belongs to Alasdair.
Baby Name Pondering has a great name quote from the movie When in Rome. The best part? It's about the name Gale, for a boy.  As in The Hunger Games.  As in this post I wrote for Nameberry on reclaiming great names for boys.
Philippe Starck named his four children using a baby name generator program he wrote four decades ago.  The names it generated? Ara, Oa, K, and Lago. Seriously. Read all about it at Daddy Types. How I would love to try out that program!
I'm intrigued by Calissa. For Real spotted a Calissa Vale in Kansas, and I saw the name mentioned elsewhere not too long ago. It's apparently a form of Calisto – a name I truly adore.  But just like Ariana is a more accessible form of Ariadne, could Calissa also catch on? I'll always prefer Ariadne and Calisto, but Calissa could have broad appeal.
Or maybe I'm just super-into C names at the moment, because I'm loving Constance – as in Constance Wu, the actress who plays the mom in new ABC series Fresh Off the Boat.  The name is also the winner of a Matilda award. Rui pointed out that Constança is big in Portugal.  And then I saw Ceony, from The Paper Magician series.  Yes, I might just be having a C moment.
That's all for this week – as always, thank you for reading!  And I'd love to know: what names are you loving lately?