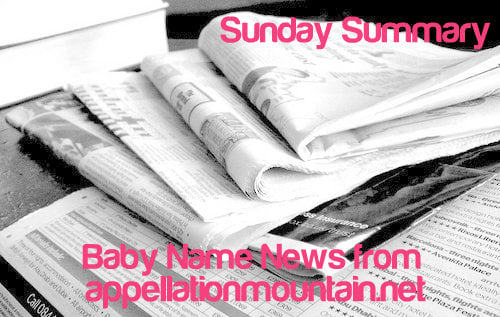 There's a point every summer where it seems completely illogical that I'm not camped out on the beach, reading a book and watching my children cover themselves in saltwater and sand.
We reached that point last week, so hello from Rehoboth Beach, Delaware!
The namespotting isn't extreme here – the urban parents in the wilds of Washington DC tend to be more daring – but I did hear Maddox and Lucy, and my ears are open …
Happily, when real life fails to provide exciting names to discuss, the internet never fails:
Lastly, thank you for indulging me during my birthday week, while I chose the names, from the handsome Walton to the what-are-you-thinking Veruca.  Looking forward to returning to regularly scheduled programming on Monday!
That's all for this week.  Thank you for reading, and have a great week!
More names to explore: