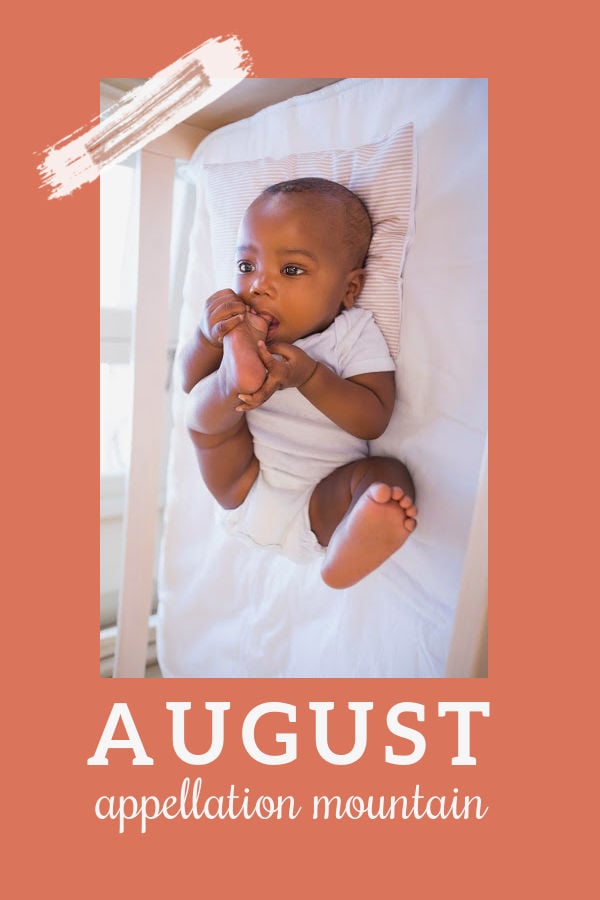 The baby name August sounds like high summer, but with a grand meaning and history galore, it's a surprising serious, grounded choice for a son. 
Thanks to Arthur for suggesting our Baby Name of the Day.
LOFTY
It's the very height of summer, the season of cookouts and barefoot walks on the beach.
But the baby name August traces its roots all the way back to the first emperor of mighty Rome, circa 27 BC.
He answered to Octavian. Born the great-nephew of Julius Caesar, his title wasn't actually emperor. Instead, the Roman Senate proclaimed him Augustus.
It comes from either the Latin augere – to increase, or possibly augur – to see the future.
The meaning is usually given as venerable or grand.
Millennia later, it still projects nobility.
Accomplishment, too. Augustus would reign for four decades, doubling the size of the empire, both by conquest and alliance. By the end of his life, Rome ruled territory from Britain to India. In history books, we refer to him as Emperor Augustus, implying it served as a first name.
SAINTS and KINGS
Augustus might've been the first, but others followed.
The fourth century theologian, Augustine of Hippo, penned Confessions, The City of God, and more works still influential today. He's not the only saint by the name.
Three kings of Poland make it even more regal. Queen Victoria's beloved husband was known as Prince Albert, but his birth name was Franz Albert August Karl Emanuel. The baby name August dots many a royal German and Scandinavian family tree.
Speaking of Germany, automobile engineer and entrepreneur August Horch founded Audi in 1910.
Bestselling author Augusten Burroughs, acclaimed playwright and Pulitzer Prize winner August Wilson make it literary. Prolific Swedish writer August Strindberg lends it an even more creative, world-changing spirit.
France adds two Augustes to the list: sculptor Rodin and painter Renoir.
BY THE NUMBERS
The baby name August has appeared in the US Top 1000 every year from 1880 onward.
During the nineteenth century, it regularly appeared in the Top 100. But it slowly faded, hovering near the very edge of the rankings by the 1970s. As of 1983, it reached an all-time low of #930. That represents 90 births – about a quarter of the number of Augusts born fifty years earlier.
The baby name August remained rare into the 1990s, when a slow and steady recovery began.
STORYBOOK
In small ways, the baby name August began to catch parents' attention.
August Wilson won a Pulitzer Prize for The Piano Lesson in 1990. Anthony Hopkins starred in a movie titled August in 1996.
But most of the name's uses lean younger, even storybook.
Actor August Schellenberg played Jesse's mentor in 1993 family feel-good hit Free Willy. 
In the 2000s we meet:
A musical genius love-child of a star-crossed couple. The child's name – and the 2007 movie's title – is August Rush.
In 2012, the hero of Wonder, though RJ Palacio's character usually answers to Auggie.
Girl Meets World, the next generation sequel to Boy Meets World, featured Cory and Topanga's kids. Riley was the girl at the center of things, and little brother August, called Auggie.
A long list of celebrities welcomed sons named August during the same era, including Dave Matthews and Mariska Hargitay.
The name inched up the charts, slowly but surely. In 2000, the baby name August stood at #613. By 2010, it reached #427. In 2015, the name reached #195.
TOP 100 RETURN?
As of 2021, the baby name August stood at #121.
It could be headed back to the US Top 100. It's a summery, seasonal world name, as borrowed from the natural world as River or Kai. But it's also a name with a long and international history, accomplished and distinguished. Nicknames Auggie and Gus are darling, but in full, August is sophisticated and strong.
A recent boost for the baby name August comes courtesy of the British royal family. Princess Eugenie and  husband Jack Brooksbank welcomed son August Philip Hawke in early 2021. All three names were inspired by family members, including August – from Prince Albert's middle name. (Albert was Queen Victoria's husband.)
It's easy to imagine the baby name August continuing to gain in use, a name with history to spare that's right at home in the twenty-first century.
What do you think of the baby name August?  
First published on August 14, 2008, this post was revised substantially and re-published on August 4, 2014, again on July 18, 2019, and most recently on February 24, 2021.