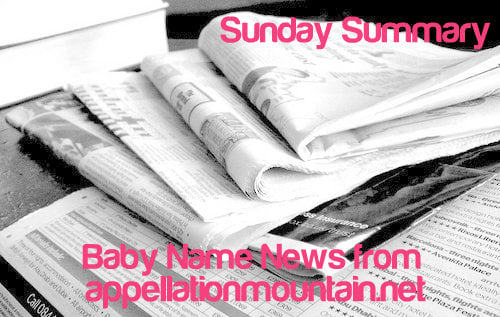 Welcome to 2013!  I keep accidentally dating posts 2012.  Are you having the same trouble?
My New Year's Resolution is to finish cleaning up the site.  It's been eight months since The Big Move to self-hosting, and there are still broken links galore, as well as some incomplete posts.  If you stumble on a post that appears to be just a few lines, please leave a comment – the rest of the post is lurking in the archive.  They're tough for me to find, so your help is very much appreciated!
Now, on to the baby name news:
Heard any fabulous names recently?