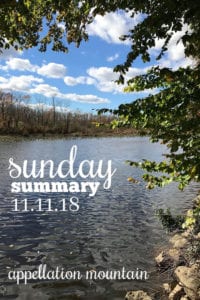 Names sneak up on us.
We think we've discovered something really different. Except before there's a chance to use it, you know three Mavericks or two Ezras or maybe your closest friend confides that her all-time favorite name for a daughter is now Luna Everly.
And so it's gone with Everest, at least for me. I feel like I keep seeing it surface on lists of names for girls. It's on the fringes, to be sure – but how did it even get on the fringes?
While talking with one of the younger girls in my daughter's scout troop, it clicked. This girl was wearing Paw Patrol sneakers, featuring a female husky pup named – yup, you guessed it! – Everest.
It has all the makings of a potential hit. Everest combines no fewer than four trends: it's part-nature name, slight modern virtue choice, a surname style pick, and a place name, too. Like Madison or Elliott, the fact that it can shorten to a conventionally feminine nickname – Maddie, Ellie, Evie – serves as yet another advantage.
Plus, I'm convinced that children's television is a powerful generator of baby names. We're busy parenting a young child or two, without much time to ponder sibling names. And so that cartoon playing in the background? The names of the characters from Ninjago or Teenage Mutant Ninja Turtles or Elena or Avalor filter onto our list of possibles. Even if they're not names we hear a lot in real life, our kids talk about Kai and Elena and Leonardo like they're people in the neighborhood, and somehow that makes those names feel even more accessible.
Or maybe not. Have you ever discovered a name you just plain love on a children's television series?
Elsewhere online:
I wanted to dismiss this article, except … both of my kids answer to four-letter names! How 'bout yours?
Here's one that intrigues me, also four-letters long: Lita. It's the name of the little sister in the upcoming movie Instant Family. I feel like I'm hearing Lita and Leda and such an awful lot lately. We finally meet Leta Lestrange in the new Fantastic Beasts movie in just a few more days. Could this be the next Luna/Layla/Lila?
I spotted a young woman answering to Eleven in Shanghai! But, but, but … it's almost certainly not her birth name, and she may have chosen it herself, perhaps even recently. I guess Everest is catching on faster than this Stranger Things-inspired rarity.
Speaking of rarities and languages colliding: I loved this story about Facundo. My own grandmother came to US as Chiara and briefly became Katie. We're not really sure why – if it was her attempt to fit in to her new country, or an American misunderstanding of Chiara's English-language equivalent. (It's the Italian form of Clara.) Ultimately, that Chiara had many, many descendants named in her honor. (Weirdly, I realized the first initials of my three siblings' names, plus my name, spell KATE. Totally unplanned. But it pleases me.) The process of how names travel across languages fascinates me …
Inspired by the main character's name, I picked up the first of the Robert Galbraith (aka JK Rowling) novels about Cormoran Strike a few weeks ago. I'm so hooked! And, as with her Harry Potter characters, the names are spectacular. His mother's name? Leda. One of the first big cases he solves involves a character called Lula. His middle name is Blue – you find out why in the third book. Also in the third book, a younger half-sibling named Switch is mentioned. I can't decide about Switch – is it fabulous, awful, or both at once?
Love these sibling names for Otis over the decades. I mean – Otis Walter, Belle Sugar, and Marnie Miel? There's gotta be a story there …
Alternatives to the most popular names. Some good suggestions, especially for Oliver and Willow.
Balthazar! Could this royal boy name spark a trend? I mean, we're all about Sebastian …
That's all for this week. As always, thank you for reading – and have a great week!