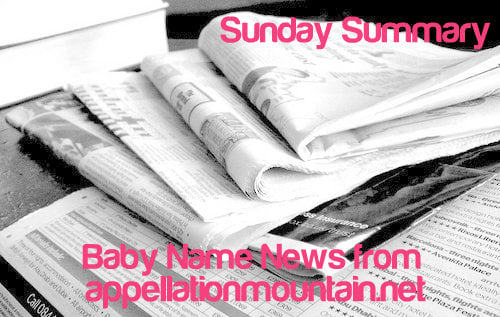 A curious thing: even though my daughter is the only Clio in her class, and in her entire school, she still signs her school work Clio S. I can't remember if it happened before first grade, and it may be because this year there are two girls with almost the same name in their class: Madi and Maddie.
In my experience as a parent, it's rare for names to repeat. My son's name is super popular: Alexander. And he very much prefers the most common short form, Alex. But he's never had another Alex in his class. In fact, no name has ever repeated in his class, including classics like Matthew and current favorites like Chloe.
It's a very different world than my elementary school experience, where it felt like we were all named Jenny and Amy and Mike and Matt, and I longed for a different name.
We tend to think about our experiences when naming our children, but it isn't always relevant. Our kids will simply grow up in a very different world, and it's a world that's more diverse and accepting – in terms of names, certainly, but in many other ways as well.
Now, on to the baby name chatter from elsewhere:
That's all for this week – as always, thank you for reading, and have a great week!