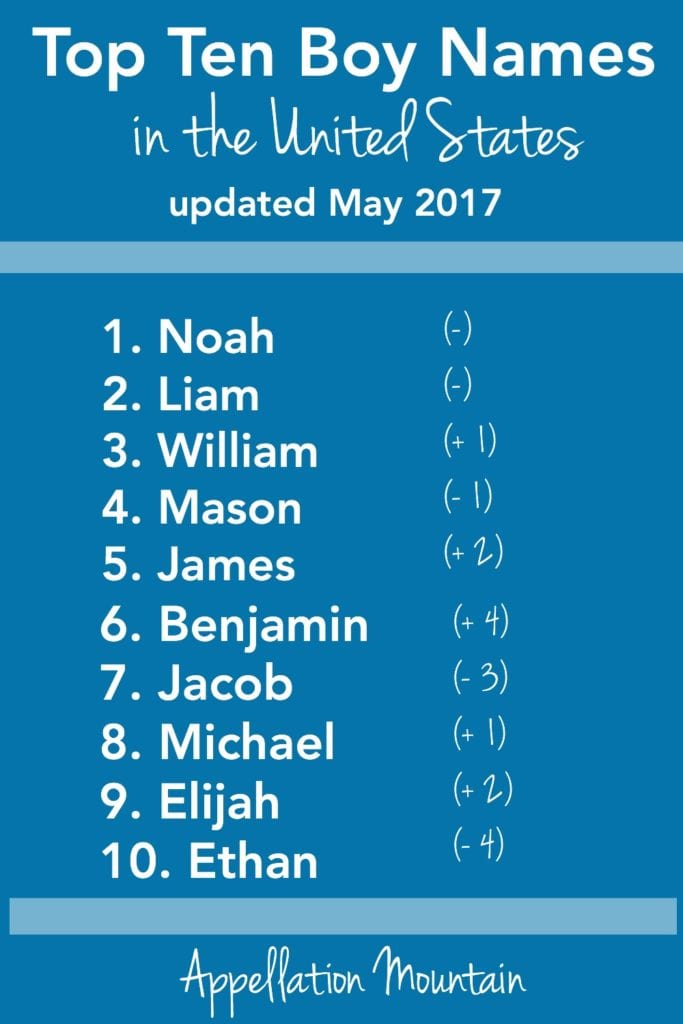 The most popular baby names 2016 are out! The May data reflects births from January 1st through December 31st of 2016.
Here they are:
BOYS
Noah
Liam
William
Mason
James
Benjamin
Jacob
Michael
Elijah
Ethan
GIRLS
Emma
Olivia
Ava
Sophia
Isabella
Mia
Charlotte
Abigail
Emily
Harper
Noah and Emma keep the top spots. That marks no change from 2015, when Noah and Emma held the #1 places. We'll have to dive into the raw numbers to see if anything interesting is happening.
Alexander left the Top Ten. Replacing Alexander is new #9 pick, the Biblical Elijah.
On the girls' side, things remain remarkably the same. While plenty of names switched places, the Top Ten are unchanged from last year. We did see Emily, Sophia, and and Abigail fall, and Charlotte and Ava climb. But white hot Harper stayed level at #10. Overall, it's interesting to see so little movement on the often more volatile girls' side of the chart.
More to come later! Any big surprises leaping out at you from the data this morning?