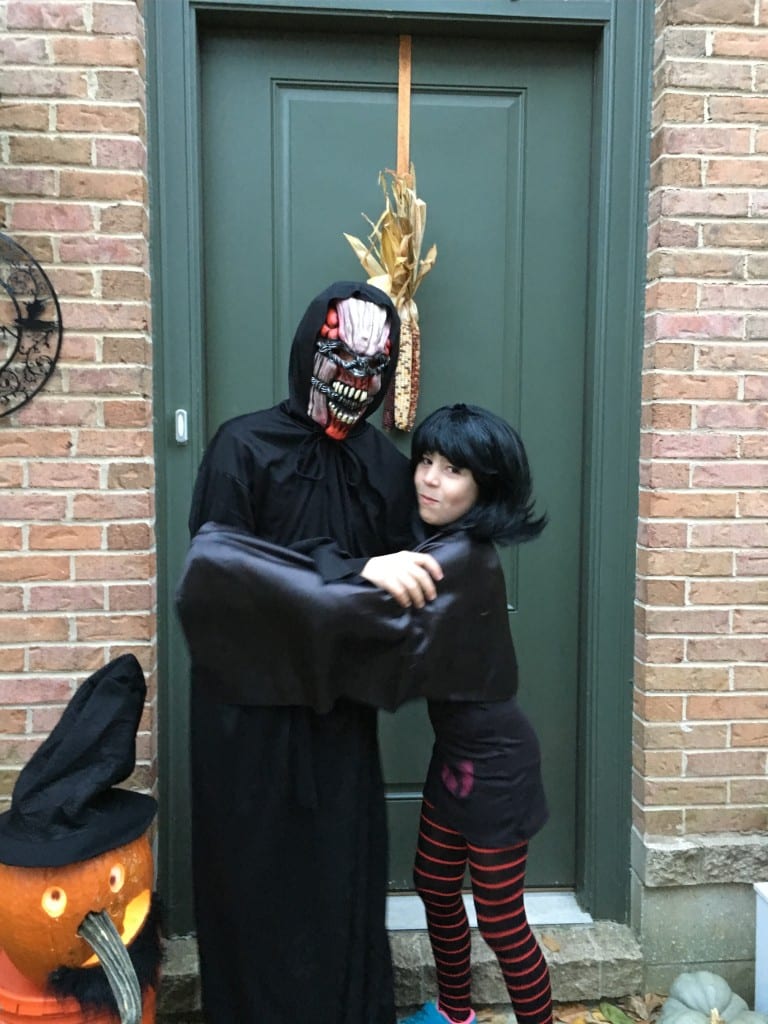 Boo! Did you celebrate Halloween?
The kids went to school as Abraham Lincoln and Juno. (It was a Cleopatra costume, but twenty minutes before we walked out the door, she changed her mind. Why be a queen when you can be a goddess?) For Trick-or-Treat night, it was random-crazy-scary-monster guy and Mavis, from Hotel Transylvania.
Yup, they're getting old. I was really quite jealous of the parents with the tiny kiddos dressed as lions and ladybugs and such.
But now that all of that glorious Halloween madness has ended, I do feel like the end of the year is just around the corner. And that means that it's almost, nearly, just about time to look at the names that will compete in March Madness 2016!
March Madness is a month-long competition, with the sixteen most-viewed Baby Name of the Day posts for boys, and the sixteen most-viewed Baby Name of the Day posts for girls, competing for the title.
Based on the poll from last year's competition, all past winners will retire after claiming the trophy. That means, these names can't compete in 2016:
The original victors, Louisa and Nathaniel.
2012 favorites Genevieve and Arthur.
Title winners from 2013, Archer and Isla.
2014 champs Cora and Everett.
And 2015 title holders, Cora and Finn. Yup, that's right – Cora was so popular that the name won the title two years straight! But Cora is now retired, along with the eight other names that have come out on top.
So which names might make it into the 2016 tourney? Based on page views from January through October 2015, the likely contenders are:
For boys, Koa, Leo, Soren, Huxley, Beckett, Sullivan, Elliot, Shepherd, Rafferty, Caius, Theodore, Fox, Reid, Jude, Hartley, and Cove.
For girls, Elodie, Lena, Selah, Wren, Esme, Marigold, Everly, Nadia, Elowen, Pluma, Mira, Sylvie, Lila, Maeve, Soraya, and Tallulah.
Some of these will make for really tough match-ups!
Elsewhere online:
That's all for this week! As always, thank you for reading. Happy November – and have a great week!